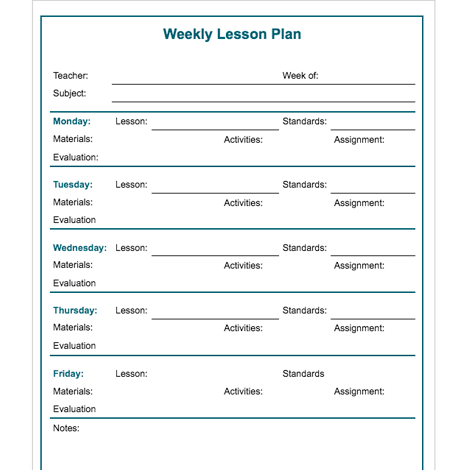 Introducing our Basic Weekly Lesson Plan Overview Google Doc Template - an intuitive and practical tool for educators to organize and plan out their weekly lessons.

This template is designed to simplify the weekly lesson planning process by providing a clear structure for teachers to map out their instructional goals, activities, and assessments. With customizable sections and a user-friendly interface, this template allows teachers to easily input their lesson plans and monitor their progress throughout the week.

Whether you're a new or experienced teacher, our Basic Weekly Lesson Plan Overview template can help you stay organized and on track. It is fully editable and can be adapted to fit the unique needs of any classroom setting, making it an essential tool for any educator.

So why wait? Start using our Basic Weekly Lesson Plan Overview template today and streamline your lesson planning process. With its intuitive design and customizable features, you'll be able to create effective and engaging lesson plans that will help your students succeed!