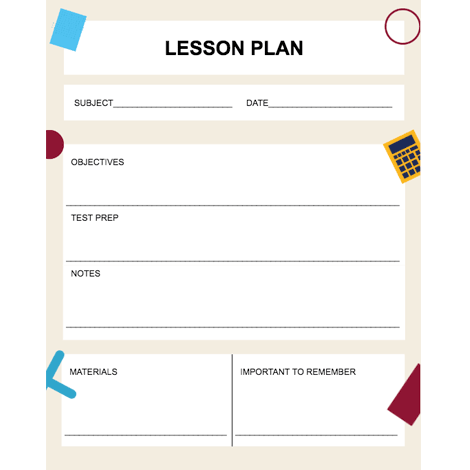 Introducing our vibrant and versatile 5-Section Lesson Plan On Beige template for Google Docs! This template is designed to help educators easily organize their lesson plans and stay on track.

Featuring a beige background and colorful shapes, this template is both visually appealing and functional. The five sections allow you to easily break down your lesson plans into key components, including objectives, materials, activities, assessments, and reflections.

The template is fully customizable, so you can adjust it to suit your unique teaching style and needs. The colorful shapes and intuitive design make it easy to use, even for those new to Google Docs.

Whether you're a seasoned educator or just starting out, this template is a great tool to help you create effective and engaging lesson plans. So if you want to streamline your lesson planning process and create lesson plans that inspire learning, try our 5-Section Lesson Plan template today!