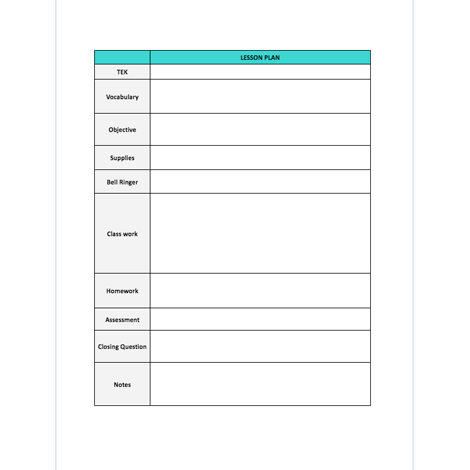 Introducing our Simple 2 Column Lesson Plan Google Docs template - the perfect tool for educators who want to create clear and concise lesson plans quickly.

This template features a two-column layout, with sections for lesson objectives, materials, procedures, and assessments. The streamlined design ensures that your lesson plan is easy to read and understand, allowing you to stay focused on delivering a great lesson.

The Simple 2 Column Lesson Plan template is fully editable, so you can customize it to your specific needs and preferences. And because it's compatible with Google Drive, you can easily share it with your colleagues and collaborators.

With this template, you can create lesson plans that are organized and effective, helping you deliver engaging and memorable lessons that achieve your learning objectives. So why wait? Get your hands on our Simple 2 Column Lesson Plan Google Docs template today and start creating lesson plans that make a difference.