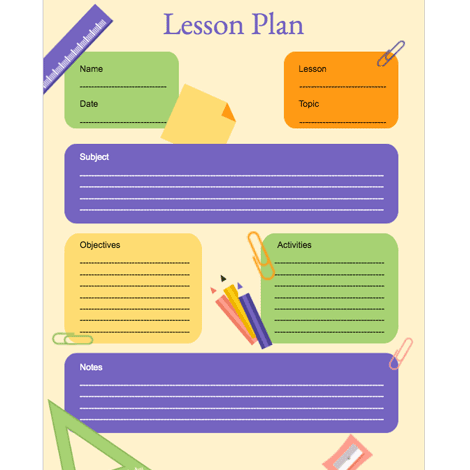 Introducing our new One-Page Lesson Summary Google Doc template in bright and exciting colors! This template is perfect for teachers and educators who want to create concise and visually appealing lesson summaries for their students.

With its bold and vibrant color scheme, this template is sure to capture your students' attention and make learning more engaging and fun. The one-page format makes it easy for students to review and retain the key takeaways from each lesson.

The template is fully customizable, allowing you to add your lesson objectives, activities, and assessment criteria in a clear and concise format. You can also easily edit the text, change the colors, and adjust the layout to suit your needs.

In addition to its stunning design, our One-Page Lesson Summary template is also easy to use and comes with a user-friendly interface. So why spend hours creating lesson summaries from scratch when you can download our template and start creating professional-looking summaries in minutes?

Download our One-Page Lesson Summary Google Doc template now and take your teaching to the next level!