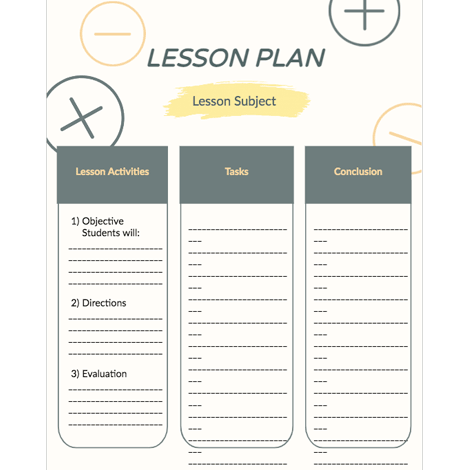 Introducing our user-friendly 3 Column Lesson Plan template for Google Docs! This template is perfect for educators who want to organize their lesson plans in a clear and concise manner.

The three-column layout allows you to easily plan and track your lesson objectives, activities, and assessments all in one place. The template is fully customizable, so you can adjust it to suit your specific needs and teaching style.

With its easy-to-use interface, this template is perfect for both new and experienced educators. It helps to streamline the planning process, save time, and ensure that your lessons are effective and engaging.

So if you're looking for a simple and effective way to plan your lessons, our 3 Column Lesson Plan template for Google Docs is the perfect solution. Start using it today to create well-organized and effective lesson plans that will help your students succeed!