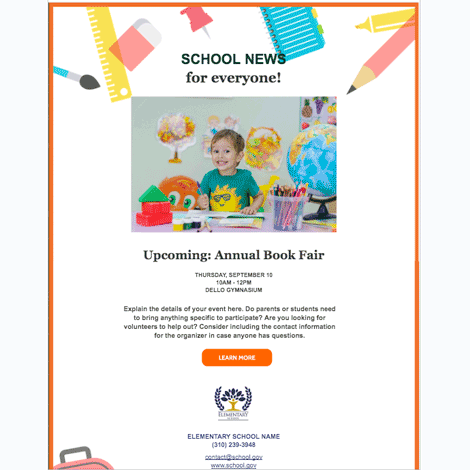 Introducing our School Newsletter Google Docs template - an essential tool for educators with busy schedules who need to create professional and captivating newsletters quickly.

The template's user-friendly design allows you to easily customize each section to align with your school's brand and color scheme. It comes with pre-designed sections such as news, events, featured articles, and more, enabling you to add your own content and images for a unique finish.

Thanks to its full editability, you can make updates and changes to your newsletter effortlessly, and as it is compatible with Google Drive, sharing your newsletter with colleagues, staff, and parents is simple.

With this template, you can create newsletters that are informative and visually stimulating, strengthening your school community's connection. So why wait? Invest in our School Newsletter Google Docs template and start creating newsletters that leave a lasting impact.