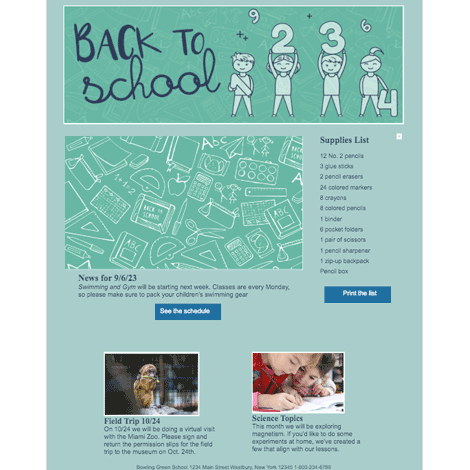 Introducing our modern and eye-catching Back to School Newsletter template for Google Docs! This template is designed to help educators easily update parents on any news, upcoming field trips and let everyone know what supplies will be needed.

Featuring a cool green background and fun illustrations, this template is both visually appealing and functional. The template is fully customizable, so you can adjust it to suit your unique teaching style and needs. The colorful shapes and intuitive design make it easy to use, even for those new to Google Docs.

Whether you're a seasoned educator or just starting out, this template is a great tool to help you create effective and engaging back to school newsletter.