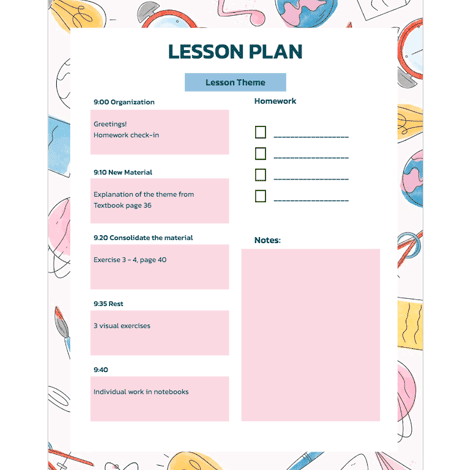 Introducing the School Doodles Lesson Plan Google Docs template, the perfect tool for teachers who want to add a touch of creativity to their lesson plans! This template features colorful and playful doodles that will help you organize your lesson plan in a fun and engaging way.

The School Doodles Lesson Plan template is fully customizable, allowing you to add your own lesson objectives, learning activities, and assessments. With its user-friendly interface, you can easily update and modify your lesson plan as needed.

Whether you're a seasoned educator or a new teacher, this template will help you stay organized and on top of your lesson planning game. So why wait? Download the School Doodles Lesson Plan template today and start creating exciting and engaging lesson plans for your students!