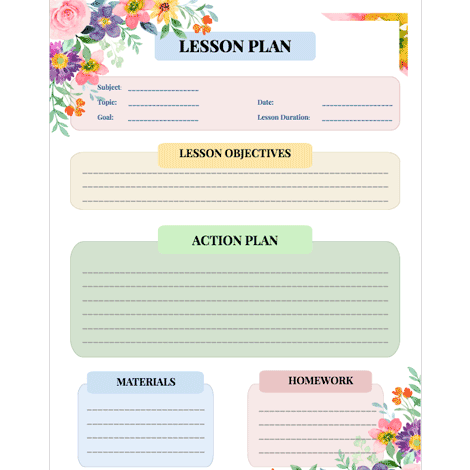 Introducing our Floral Lesson Plan Google Doc Template! This beautifully designed template is perfect for teachers, educators, and instructors looking to add a touch of creativity and organization to their floral lessons.

With its floral design elements and easy-to-use format, our Floral Lesson Plan template allows you to plan and structure your lessons with ease. Simply input your lesson objectives, activities, and assessment criteria, and you're ready to go!

Plus, with the power of Google Docs, you can easily share your lesson plan with colleagues, make edits in real-time, and access your lesson plan from anywhere with an internet connection.

So why wait? Make your floral lessons stand out with our Floral Lesson Plan Google Doc Template.