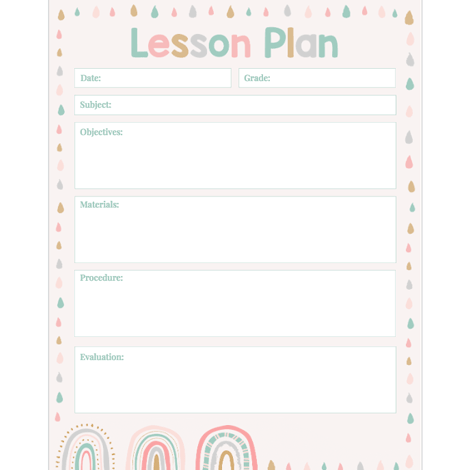 Introducing our new Google Doc template for a Rainbow Doodles Lesson Plan. This colorful and fun template is perfect for art teachers or anyone looking to add some excitement to their lesson plans.

The Rainbow Doodles Lesson Plan template features a playful rainbow theme that will capture the attention of your students and keep them engaged. With its simple and intuitive layout, you can easily customize the template with your lesson objectives, activities, and assessment criteria.

This template is fully editable, allowing you to adapt it to fit your unique teaching style and classroom needs. It includes sections for lesson objectives, materials, procedures, and assessment, making it easy to organize your lesson plan and ensure that your students are meeting learning targets.

With the Rainbow Doodles Lesson Plan template, you can create a lesson plan that is both informative and visually appealing. It's perfect for teachers who want to bring some fun and creativity into their lesson planning process, and it's sure to be a hit with your students.