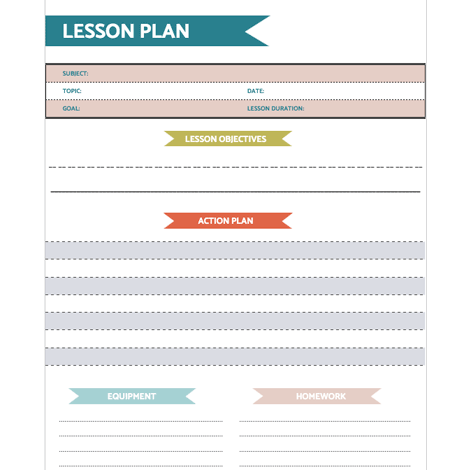 Introducing our new Google Doc template for Clean Lines Lesson Plans, designed to give your lesson plans a professional, modern look.

This template features a clean and minimalist design, with a focus on clear lines and ample white space to make your lesson plan easy to read and understand. The template includes sections for objectives, materials, procedures, assessment, and more, making it easy to plan out your lessons with ease.

Whether you're a teacher looking to create an organized and visually appealing lesson plan or a homeschooling parent looking for a streamlined way to plan your day, our Clean Lines Lesson Plan template is perfect for you. With this template, you can create a beautiful, professional-looking lesson plan that will capture your students' attention and help them stay engaged throughout the day.

The template is fully customizable, so you can easily adjust it to fit your needs. Whether you want to add your own color scheme or adjust the font size, our Clean Lines Lesson Plan template is adaptable to any style.

So why wait? Download our Clean Lines Lesson Plan template today and start creating beautiful and effective lesson plans that will help your students succeed.