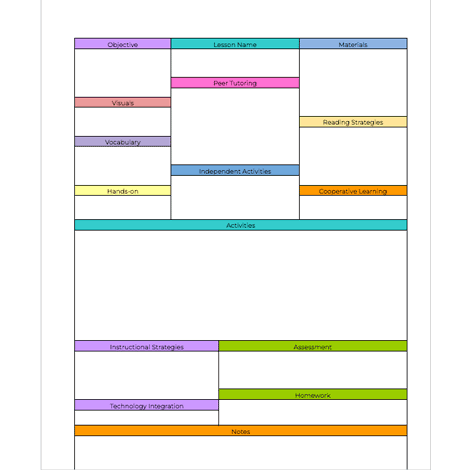 Introducing our Detailed Activity Lesson Planning Google Doc template - the perfect tool for teachers who want to plan and organize their lessons in a detailed and structured way.

With this template, you can easily break down your lesson into individual activities, allowing you to plan each step in a clear and concise manner. The user-friendly format allows you to list out learning objectives, materials needed, and instructions for each activity, ensuring that everything is well-planned and thought out.

Whether you're a new teacher looking for a helpful planning tool or a seasoned educator who wants to take their lesson planning to the next level, our Detailed Activity Lesson Planning template is the perfect solution.

With its easy-to-use format and comprehensive planning features, this template will help you stay organized and focused throughout the planning process, giving you more time to focus on teaching and engaging with your students. Try it out today and see how it can help you take your lesson planning to the next level!