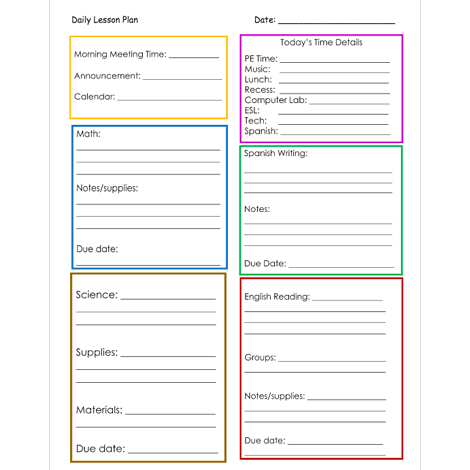 Introducing our Basic Building Blocks Daily Lesson Plan Google Doc Template - a versatile and easy-to-use tool for teachers to plan their daily lessons. This template is designed to simplify the lesson planning process, providing a clear structure for teachers to organize their thoughts and ideas.

With a user-friendly interface and customizable sections, this template allows teachers to easily input their lesson objectives, materials, and assessments, as well as plan out their daily schedule. The template is fully editable and can be adapted to meet the needs of any classroom setting, making it an essential tool for any educator.

This Basic Building Blocks Daily Lesson Plan template is perfect for new teachers who are just starting out and need a structured format for their lesson planning. It is also great for experienced teachers who want to streamline their lesson planning process and make their daily lessons more efficient. Get started today and take your lesson planning to the next level!