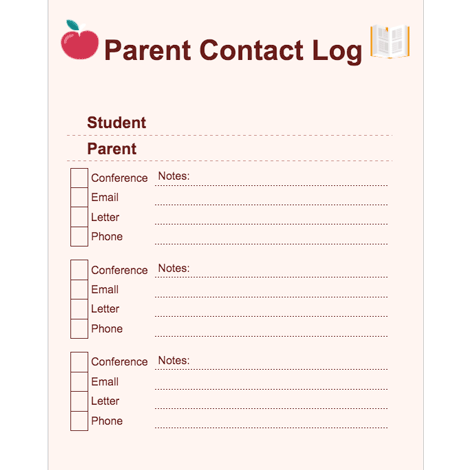 Introducing our new Parent Contact Log Google Doc template! This template is perfect for teachers and school administrators who want to keep a detailed record of their communications with parents.

The template features spots for recording the date of contact, method of contact, the name of the parent, and a brief summary of the conversation. With its customizable design and user-friendly interface, this template is sure to streamline your communication process and help you stay on top of important parent-teacher interactions.

Whether you need to record phone calls, emails, or in-person meetings, our Parent Contact Log template has got you covered. You can easily add and edit information as needed, and the template's clear and concise format makes it easy to find the information you need when you need it.

So why wait? Download our Parent Contact Log Google Doc template today and start keeping track of your parent-teacher communications like a pro!