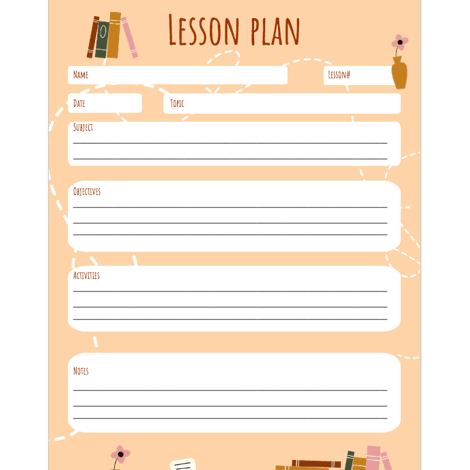 Introducing our new Google Doc template for Books & Flowers Lesson Plan, designed with a unique combination of books and flowers to create a visually stunning document.

This template is perfect for teachers who want to create engaging and organized lesson plans that are also visually appealing. The design features a soft and elegant color palette with a beautiful floral pattern that frames the page. The books, carefully placed in the background, add a touch of scholarly sophistication to the design.

The template includes sections for objectives, materials, procedures, assessment, and more, making it easy to plan out your lessons with ease. The text is formatted with clean and readable fonts, making it simple to customize to your needs.

Whether you're a new teacher or a seasoned professional, this Lesson Plan template will help you create beautiful and effective lesson plans that will capture your students' attention and enhance their learning experience.