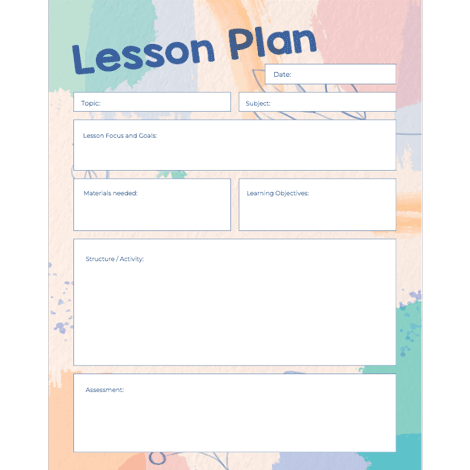 Introducing our new Google Doc template for a Natural Brushstrokes Lesson Plan! This template features a stunning artistic brushstroke design in the background, adding a touch of creativity and inspiration to your lesson plans.

With this template, you can easily organize your lessons, objectives, and activities in a clear and concise format. The natural brushstroke design provides a visually appealing backdrop to your content, making it easy for students to stay engaged and interested in the material.

The template is fully customizable, allowing you to tailor it to your specific needs and preferences. Whether you're a teacher, tutor, or homeschooling parent, this template will help you create professional and effective lesson plans in no time.

So why wait? Download our Natural Brushstrokes Lesson Plan template today and take your teaching to the next level!