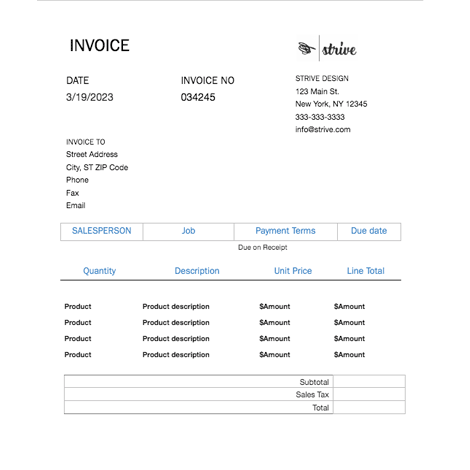 Welcome to the "Simple Service Invoice" Google Docs template – the ultimate invoicing solution for simplicity and efficiency. Featuring a crisp white background and an intuitive design, this template is the ideal choice for managing your billing needs effortlessly.

Why opt for our "Simple Service Invoice" template? It excels in providing a user-friendly format that allows you to easily input essential details, including your contact information. This ensures that your invoices always exude professionalism and organization.

What sets this template apart is its smart structure. Below your contact information, you'll find dedicated sections for tracking working hours or days, simplifying the process of calculating your charges accurately. The template also includes well-structured fields for Subtotal, Sales Tax, and Total, offering a transparent breakdown of your billing.

Whether you're a small business owner, a freelancer, or a service provider, the "Simple Service Invoice" Google Docs template is tailored to boost your efficiency and enhance your image. Say goodbye to the time-consuming task of crafting invoices from scratch and save time while presenting your services professionally and seamlessly. Elevate your invoicing process with the "Simple Service Invoice" template today.