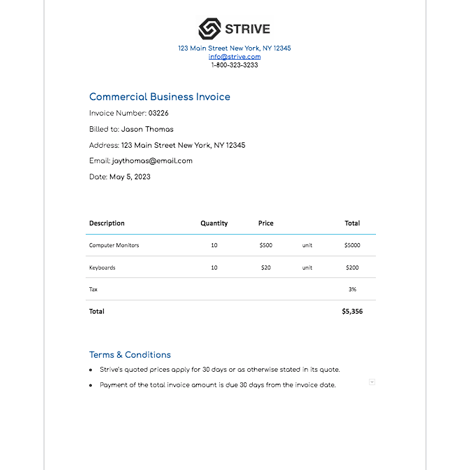 Introducing the Basic Invoice Template for Google Docs - a simple and easy-to-use solution for creating professional invoices. With this template, you can easily generate and customize invoices for your business needs, making billing and payment tracking a breeze.

The template features a clean and minimalist design, with clearly labeled fields for inputting important information such as the customer's details, invoice number, due date, and payment terms. It also includes sections for itemizing the products or services provided, as well as calculating the total amount due.

The Basic Invoice Template for Google Docs is fully customizable, allowing you to add your company logo, adjust font sizes and colors, and tailor the template to match your branding. Plus, with the power of Google Docs, you can easily share and collaborate on your invoices with team members and clients, making it a versatile and convenient tool for managing your invoicing needs.

Whether you're a small business owner or freelancer, the Basic Invoice Template for Google Docs is a must-have for simplifying your billing process and ensuring timely payments.