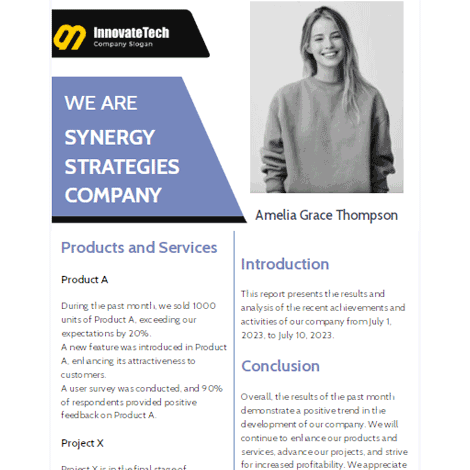 Introducing our professional and polished Google Docs template specifically designed for your Company Case Study Reports. This template offers a streamlined and visually appealing format to present your case study findings, making a lasting impression on your recipients.

Crafted with attention to detail, this template provides a clean and organized layout, ensuring your case study report is presented in a clear and concise manner. It includes sections for an executive summary, introduction, objectives, methodology, key findings, analysis, conclusions, and recommendations.

The template's user-friendly design allows you to effortlessly customize and tailor your email content, adding your company logo, brand colors, and relevant images. With its responsive design, the template ensures that your case study report looks professional and well-structured on any device, be it a desktop, laptop, or mobile device.

By using our Google Docs template for Company Case Study Reports, you can impress your clients, partners, and stakeholders with a visually appealing and comprehensive report that effectively communicates your company's success stories. Save time and effort by utilizing this professional template to create impressive case study reports that align with your brand identity and leave a lasting impact on your audience.

Invest in our Google Docs template today and elevate your company's case study reports to new heights of professionalism and effectiveness.