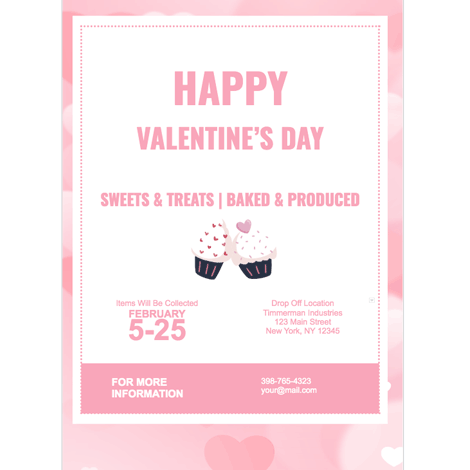 Introducing our Valentine's Day Pink Vibes Event Flyer Google Doc template - the perfect solution for creating a beautiful and eye-catching flyer for your upcoming Valentine's Day event. This template is designed with love and care, using a gorgeous pink color scheme to capture the essence of the occasion.

With this easy-to-use template, you can quickly customize the text, images, and layout to suit your specific event needs. Whether you're promoting a romantic dinner, a dance party, or any other Valentine's Day celebration, our Pink Vibes Event Flyer template has got you covered.

Not only does this template save you time and effort, but it also ensures a professional and polished result. Say goodbye to boring and uninspired event flyers and give your Valentine's Day event the attention it deserves with our Pink Vibes Event Flyer Google Doc template.