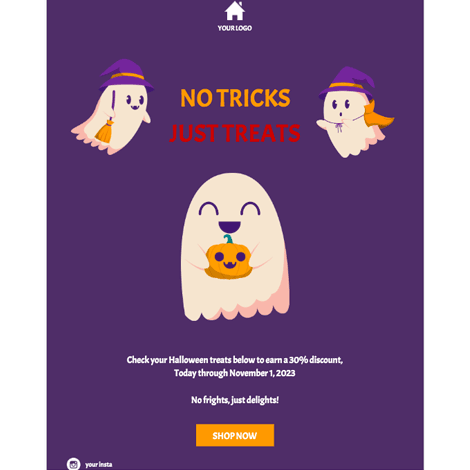 Looking for a simple yet effective way to promote your Halloween sale? Look no further than our Halloween 30% Sale with CTA Google Doc template with a Call to Action button!

Our template features a festive and eye-catching design, complete with Halloween-themed graphics and colors. The Call to Action button is prominently displayed, encouraging customers to take advantage of your sale and make a purchase. With easy-to-edit sections, you can quickly add your sale details, promotional offers, and discounts to make the most of your Halloween event.

Whether you're promoting a sale for your online store, brick-and-mortar location, or both, our Halloween Sale Google Doc template is a perfect choice. Stand out from the crowd with a professional and attention-grabbing announcement that's sure to boost your sales. Download now and get started on creating a hauntingly successful Halloween promotion!