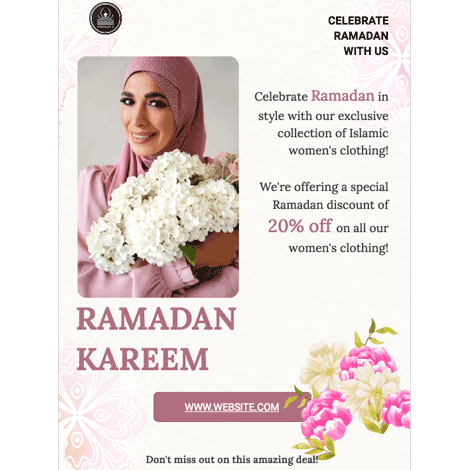 Introducing our Google Doc template for a Ramadan Fashion Sale! This template is the perfect solution for anyone looking to organize a successful fashion sale during the holy month of Ramadan.

Our user-friendly template includes all the essential sections you need to get started, such as a product list, pricing, inventory tracker, and a promotional plan. The template is fully customizable and can be easily tailored to fit the unique needs of your sale.

With our template, you can save time and effort by organizing all your product and pricing details in one place. Plus, with the inventory tracker, you can easily keep track of your stock levels and avoid any over or understocking issues.

The promotional plan section will help you stay on track with your marketing efforts, ensuring that your fashion sale reaches your target audience. With a professional and organized template at your disposal, you can focus on creating an amazing fashion sale experience for your customers.

Save time and effort by using our Ramadan Fashion Sale template and make your fashion sale planning process smoother and more efficient. With our template, you'll have everything you need to plan a successful fashion sale that celebrates the spirit of Ramadan and caters to the needs of your customers.