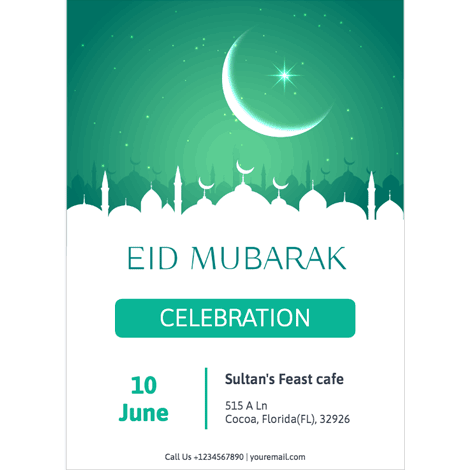 Looking for a stylish and convenient way to invite your loved ones to your Eid al-Fitr celebration? Look no further than our Google Doc template! With its eye-catching design and customizable text, you can quickly and easily create a personalized invitation that is sure to impress.

This template is perfect for anyone who wants to host an Eid al-Fitr celebration and wants to make sure that their guests feel welcomed and appreciated. With its modern design and easy-to-use format, our template will help you create an invitation that stands out from the crowd.

Whether you're inviting a few close friends or a whole list of guests, our template will help you get the job done quickly and easily. So why wait? Download our Eid al-Fitr Celebration Invite template today and start planning a celebration that you and your guests will never forget!