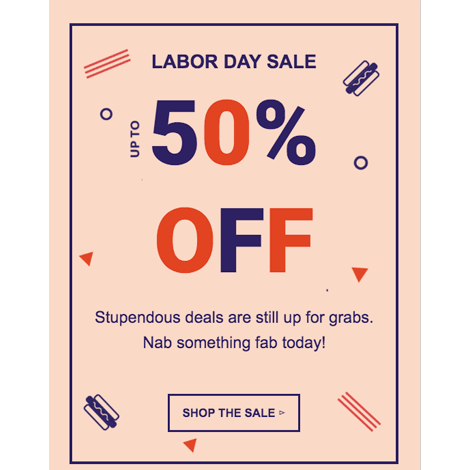 Introducing our Labor Day Sale 1 Google Doc template - the perfect tool to create a stunning and effective marketing campaign for your upcoming sale event. This customizable template includes a variety of sections to help you promote your Labor Day sale and drive more traffic to your store.

With pre-designed sections for sale details, you can easily edit and personalize the template to fit the needs of your specific business. The template also includes a section for limited-time offers, allowing you to highlight special deals and promotions and create a sense of urgency among customers.

Whether you're offering discounts on clothing, electronics, or home decor, our Labor Day Sale Google Doc template has everything you need to create a professional and eye-catching marketing campaign. Start planning your sale event today and use this template to attract more customers and increase your sales!