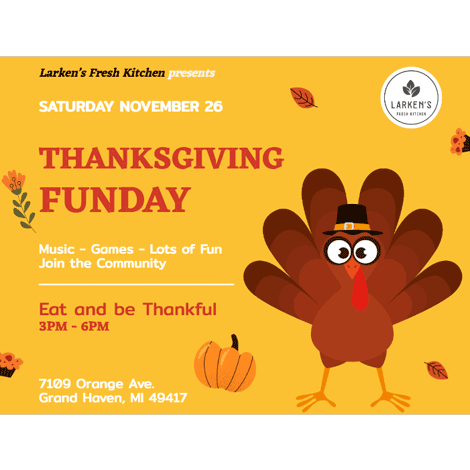 Introducing our exciting new Google Doc template for a Thanksgiving Fun Turkey Event! This template is perfect for anyone looking to organize an unforgettable celebration that brings people together to give thanks and enjoy each other's company.

With its eye-catching design and customizable sections, our Thanksgiving community event template is the perfect way to plan your gathering from start to finish. From inviting guests and creating a menu, to coordinating activities and decorating your space, this template has everything you need to create a memorable and enjoyable event for everyone involved.

Whether you're planning a potluck, a traditional dinner, or a more casual gathering, our Thanksgiving community event template is designed to make the planning process as easy and stress-free as possible. So why wait? Download our template today and start planning your perfect Thanksgiving community event!