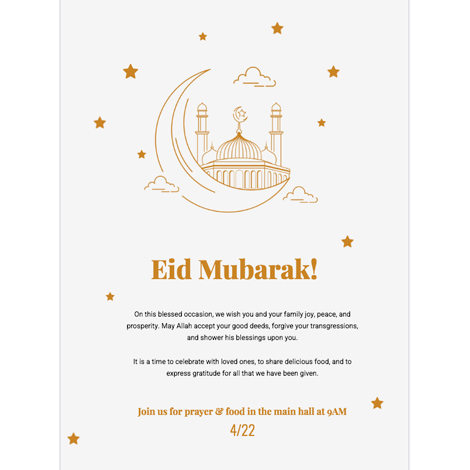 Looking for an easy and elegant way to send your Eid al-Fitr blessings to your loved ones? Look no further than our Google Doc template! With its beautiful design and customizable text, you can quickly and easily create a personalized message to send to all your friends and family.

This template is designed specifically for Eid al-Fitr, making it the perfect way to share your joy and happiness during this special time. Whether you're sending messages to just a few people or a whole list of contacts, our template will help you get your message out quickly and easily.

So why wait? Download our Eid al-Fitr Blessings Message template today and start spreading the love!