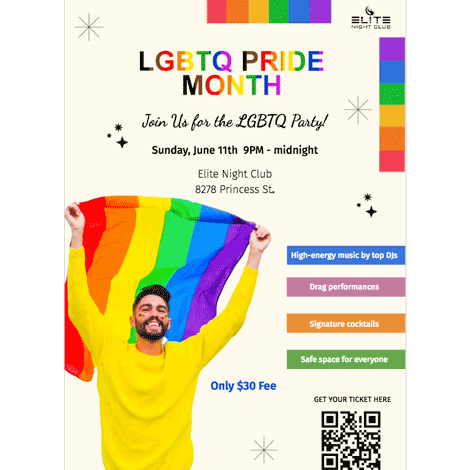 Introducing our "Pride Block Meetup Event" Google Doc template!

Plan and organize your Pride Block Meetup Event with ease using our professionally designed Google Doc template. This template is specifically tailored to help you streamline the process of creating agendas, taking notes, and collaborating with your team for a successful and inclusive Pride event.

With pre-formatted sections for event details, schedules, participant information, and more, our template allows you to effortlessly structure and document the various aspects of your Pride Block Meetup. The colorful and inclusive design elements will add a touch of vibrancy to your event planning process.

Whether you're organizing a community gathering, a neighborhood celebration, or a block party during Pride Month, our Google Doc template can be easily customized to suit your needs. Simply edit and customize the template to reflect your event's specific details and requirements.

With our "Pride Block Meetup Event" Google Doc template, you can efficiently collaborate with your team, ensure seamless organization, and make your Pride event a memorable and inclusive experience for all attendees. Try our template today and simplify your event planning process!