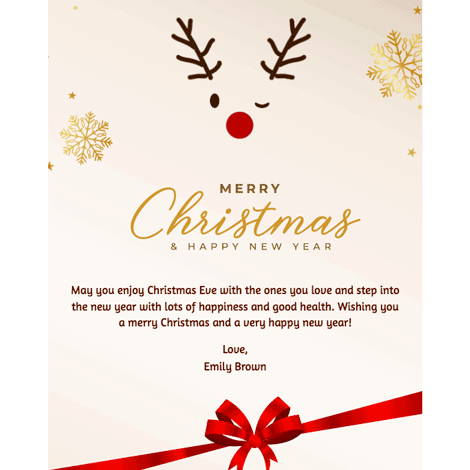 Introducing the Winking Reindeer Christmas Card Google Doc template - the perfect way to spread holiday cheer! This fun and festive template features a cute reindeer with a mischievous wink, surrounded by a colorful border of snowflakes and holiday decorations.

Using this template is easy - simply open it in Google Docs, customize the text with your own personalized holiday message, and print it out on your favorite card-stock. You can even add your own photos or clipart to make it even more unique!

This Winking Reindeer Christmas Card is sure to put a smile on the faces of your friends and family this holiday season. So don't wait - download this Google Doc template today and start spreading the joy of the season!