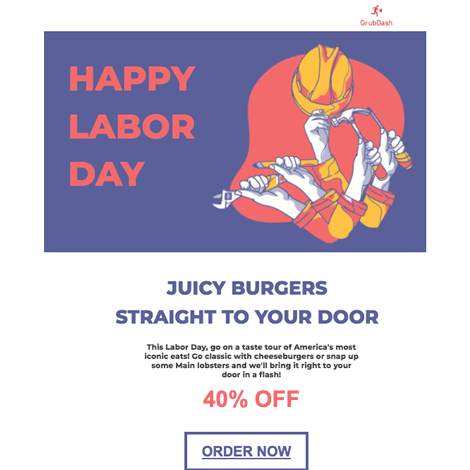 Introducing our Labor Day Food Delivery Google Doc template - the perfect solution to promote your food delivery service this holiday season! This customizable template features a variety of sections to help you create an appealing and effective ad for your food delivery business.

With pre-designed sections for food specials, delivery information, and customer reviews, you can easily edit and personalize the template to meet your specific business needs. The template also includes a section for food images, allowing you to showcase your delicious offerings and entice customers to order from your service.

Whether you're promoting a Labor Day barbecue package, a special holiday menu, or your regular food delivery service, our Labor Day Food Delivery Google Doc template has everything you need to create a professional and enticing ad. So, start promoting your food delivery service today and use this template to drive more orders and increase revenue!