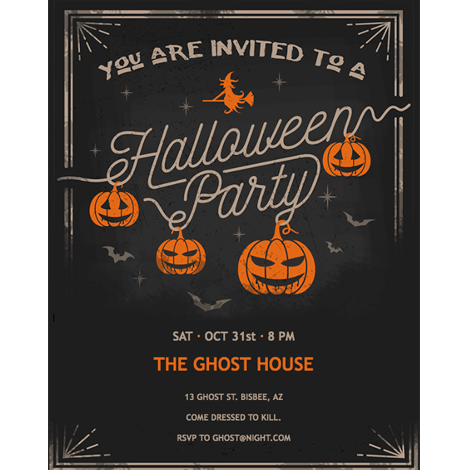 Introducing our spooky and fun-filled Halloween Party 2 flyer Google Doc Template! This template is perfect for anyone looking to host a Halloween bash and needs a creative and eye-catching flyer to spread the word.

Our template features a colorful and vibrant design, complete with eerie Halloween elements like pumpkins, ghosts, and bats. The template is fully customizable, allowing you to easily add your own party details and personalize it to your liking. Plus, it's completely editable on Google Docs, making it easy for you to collaborate with your party planning team.

With this Halloween Party Flyer template, you'll have everything you need to create a flyer that will grab people's attention and get them excited for your event. Whether you're hosting a spooky party, costume contest, or haunted house, this template is the perfect way to spread the word and make sure everyone knows about your event.

So don't wait any longer – download our Halloween Party Flyer Google Doc Template today and get ready to have a frighteningly good time!