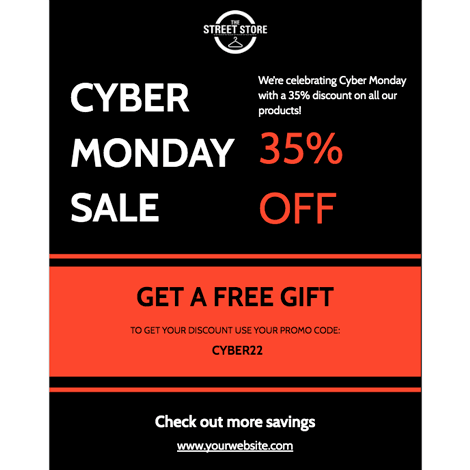 Introducing our sleek and modern Cyber Monday Black And Red Marketing Google Doc template, featuring striking black and red marketing designs. Perfect for businesses looking to create eye-catching promotional materials for the biggest online shopping day of the year.

With its professionally designed layouts and customizable sections, this template makes it easy to create flyers, social media graphics, email newsletters, and more. The black and red color scheme exudes a sense of urgency and excitement, encouraging customers to take advantage of your Cyber Monday deals.

Whether you're a small business owner or a marketing professional, this template will help you save time and effort while creating high-quality marketing materials that stand out from the competition. So why wait? Start customizing your Cyber Monday campaign today with our Black and Red Marketing Google Doc template.