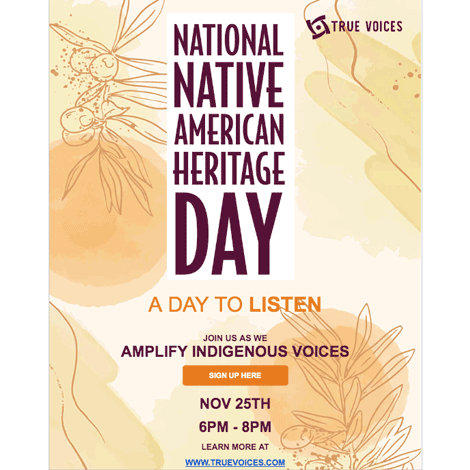 Introducing our Native American Heritage Day Event 1 Google Doc template! Celebrate the rich culture and traditions of Native American communities with this beautifully designed template.

With its vibrant colors and imagery inspired by Native American art, this template is perfect for inviting your friends, family, and colleagues to a cultural event. It includes sections for the event details, guest speakers, and activities, making it easy for you to create a cohesive and informative invitation.

The Native American Heritage Day Event template is fully customizable, allowing you to edit the text and images to match your event's unique details. Simply open the template in Google Docs and start editing to create an invitation that truly represents your event.

Whether you're organizing a school assembly, a community gathering, or a corporate event, this template will help you create an invitation that honors and celebrates Native American heritage. Download it today and start spreading the word about your event!