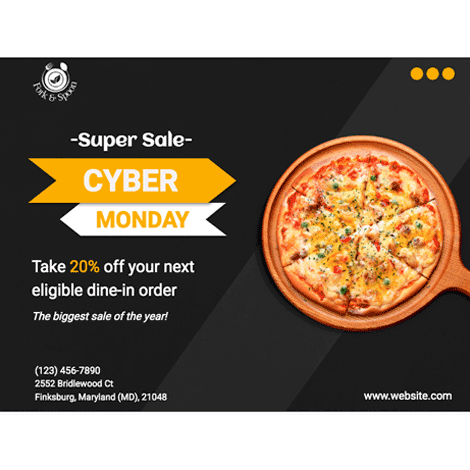 Introducing our Cyber Monday Sale Simple Marketing Google Doc template featuring a simple and minimalistic marketing design. This template is perfect for businesses looking for an easy-to-use and customizable template to promote their Cyber Monday sale.

With fully customizable sections for flyers, social media graphics, and email newsletters, this template makes it easy to create high-quality marketing materials that showcase your Cyber Monday deals and promotions. The simple and clean design emphasizes the key details of your sale, making it easy for customers to understand and take advantage of your offers.

Whether you're a small business or a large corporation, this template will help you create professional-looking marketing materials that effectively promote your Cyber Monday sale. The neutral color scheme and straightforward design ensure that your promotional materials will appeal to a wide range of customers, regardless of their personal tastes and preferences.

So why wait? Start customizing your Cyber Monday sale materials today with our simple and minimalistic Google Doc template. With its ease of use and customization, this template is sure to help you attract more customers and boost your sales during the biggest online shopping day of the year.