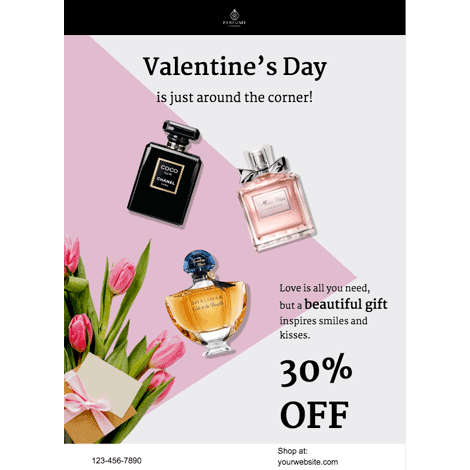 Introducing our Valentine's Day Product Feature Google Doc template - the perfect tool for showcasing your special Valentine's Day products in a stunning and effective way. This template is designed with a beautiful and romantic color scheme to help capture the essence of the holiday.

Our easy-to-use template allows you to customize the text, images, and layout to highlight the features and benefits of your Valentine's Day products. Whether you're promoting chocolates, flowers, jewelry, or any other Valentine's Day gifts, our Product Feature Ad template will help you create an eye-catching advertisement that stands out from the competition.

Save time and effort with our professionally designed template, and create a high-quality ad that effectively promotes your products and drives sales. Don't settle for a basic and uninspired advertisement - give your Valentine's Day products the attention they deserve with our Valentine's Day Product Feature Ad Google Doc template.