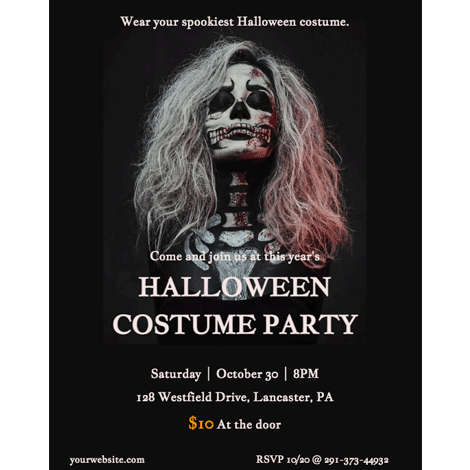 Introducing our spooky and fun Halloween Skeleton Costume Party Invite Google Doc template! Perfect for inviting your friends and family to a bone-chilling celebration. With its playful and eerie skeleton design, your guests will be excited to dress up and attend your party.

This easy-to-use template is customizable, allowing you to personalize the details of your event such as the date, time, location, and RSVP information. Simply open the template in Google Docs and start editing.

The Halloween Skeleton Costume Party Invite template is ideal for anyone looking to host a memorable and festive Halloween party. Download it today and get ready to scare up some fun!