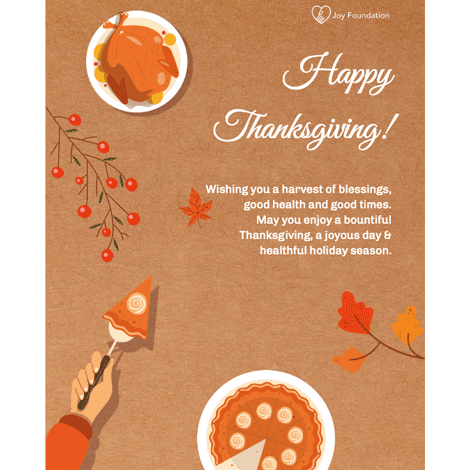 Looking for a way to send warm wishes to your family, friends, and colleagues this Thanksgiving? Look no further than our customizable Thanksgiving Message Google Doc template!

This template is designed to help you create a beautiful and heartfelt message that expresses your gratitude and appreciation for those who matter most to you. With its festive colors and playful design, our template is the perfect way to send a message of love and appreciation to everyone in your life this Thanksgiving.

With fully customizable sections, our eCard template lets you add your own personal touch and create a message that's as unique as you are. Whether you want to include a special message of thanks, share a favorite memory, or simply express your love and appreciation, our template has everything you need to create an eCard that will touch the hearts of everyone who receives it.

So why wait? Download our Thanksgiving Message eCard template today and start spreading love and gratitude this holiday season!