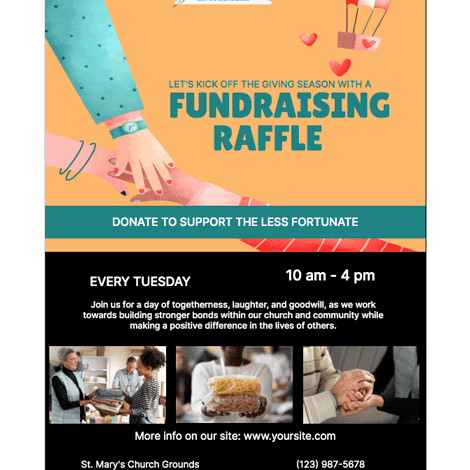 Introducing our versatile Google Doc template for a Fundraising Event! This template is your go-to tool for planning and organizing successful fundraising events, making it easy to create detailed and professional event proposals and plans.

Ideal for nonprofits, charitable organizations, and event planners, this template offers a structured and comprehensive format for presenting all aspects of your fundraising event. With customizable sections, you can effortlessly outline event objectives, budgets, marketing strategies, sponsorship opportunities, and logistics, ensuring that your fundraising event is well-prepared and well-documented.

Our Google Doc template provides an intuitive editing experience, allowing you to easily tailor the content, colors, and layout to align with your organization's branding and fundraising goals. Whether you're a seasoned fundraiser or a first-time event organizer, this template simplifies the creation of event proposals that impress donors and stakeholders.

With this template, you can elevate your fundraising event planning, ensuring that every detail is carefully considered and communicated. Streamline your event proposal and planning process, and set the stage for a successful and impactful fundraising event with our Fundraising Event template.